Sweet Stitches Quilt Shop September 2018 Newsletter


SSQS Journal
Issue 13 Month 2018
Hello Everyone,
Today is Labor Day and as I write this letter I was thinking back on the busy summer we had at the shop. Usually summer is the time a lot of you put away the quilting projects but that did not seem to happen this summer. I think the heat kept many quilters indoors in their air-conditioned sewing rooms which is a great place to hang out during a heatwave, much better than the kitchen anyhow!
We had many traveling quilters stop in the shop this summer. Many where vacationing at the lake or heading through Indiana to destinations elsewhere. Many of our travelers stopped in to participate in the Row by Row Experience, a national and now international program to help bring in business to Brick & Mortar Quilt Shops during the slower Summer months. We saw travelers from all over the US, Canada and even one from Australia! Row by Row started on June 21 and will soon stop for a hibernation period on September 4 (Tuesday). The hibernation period was designed as a break so that quilters could finish up their Row by Row Quilts to turn them into their shop, to win a Prize. If you did not happen to hear who won the Sweet Stitches prize this year it was Anne Hiestand of Chesterton, IN. Anne did a beautiful job working with all the new Row shapes that she had gathered from all over Indiana and even Tennessee! The Row by Row Experience hibernation period will be over October 31 and we will again have the rows for sale in the shop and online too for those of you interested.
This summer we also saw many of you at the One Stop Shop Hop in Kokomo, Indiana and we will be heading back to that same location (Kokomo Convention Center) October 5 & 6th for the Kokomo Piece makers Quilt Guilds, 7th Biennial Quilt Show. You can read more about this Friday & Saturday show by clicking here.
On October 7 we will then head up to Camp Friedenswald in Cassopolis, MI to the String-A-Long Quilt Guild 's Annual Retreat. There we will provide a number of demos and a project for the quilters to make and take and we will even bring along our Pop-Up Shop too.
We had some fun first-time events at the shop this summer and many of you were able to come to our 3-day sewing seminar which was full of great information about Elna Sewing, Quilting & Embroidery Machines. Our speaker Amy Meek was full of tips for our Quilting and Embroidery enthusiasts alike. We plan to have more events like this sewing seminar in the future.
Our First Fridays of the Month Demo Days have had great turn out this summer and we have another one coming up this Friday September, 7 at 10:30 am on "Panel Play". I will be sharing how to work with panels - the straight ones and the not so straight ones. I will show you how to best use the panel size you have in a project and some fun designs to look at as well. If you have made anything from a fabric panel piece we would love you to bring it for show & tell on Friday.
Summer may be coming to a close but things are just getting warmed up for this Quilter's favorite time of year, Autumn. It is during this time of year when we can really dive into those quilting projects to keep us warm and our spirits up as we head into another NWI winter. It will be here before we know it!
May All Your Stitches Be Sweet,
Joan
---
Summer Sewing Education Seminar
Joan and Rob would like to thank all of you that participated in our Summer Sewing Education Seminar held last month. It was wonderful to have "sew" much enthusiasm in the room. A special thank you to Amy Meek for providing three days and four sessions of excellent instruction, tutoring and demonstrations. Thank you all for making the seminar a success and we look forward to a future event as we seek to explore our passion for all things sewing, quilting and embroidery.
---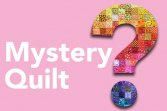 Middle of the Month Mystery

Just a reminder to all of you that are participating in our Mid Month Mystery Quilt - Clue Number Five will be available on September 15. We will email clues to all participants and we will have printed hard copies of the clue available at the shop as of that same day.
---
Block of the Month - Mystical Prism
For those of you participating in our Mystical Prism Batik BOM, your Month 9 Block is now ready and available for pick up on or after September 1.


---
You can view our updated class schedule for September by clicking here.

---

Through September, the shop will be open late on Wednesday's - until 7pm


---


Do you have a group of friends that would like to take a class together
but our published class dates and time just don't work?

Call, email or stop in and we can create a custom class for your group!
---
Fabric Sneak Peek....
Are you a fan of Moda Fabrics?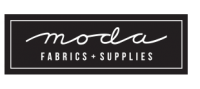 If so, you will need to stop in the shop this week!
A truck is on its way carrying a large order of Moda fabrics
with new colors and prints and we are restocking
the varieties that blend so well!

Quilt Show
Sweet Stitches will be at the Kokomo Convention Center
October 5 & 6th for the Kokomo Piece Makers Quilt Guilds'
7th Biennial Quilt Show "Quilts Along the Wildcat".
You can learn more about this show by clicking here

.



Sweet Stitches will visit the String-A-Long Retreat!
Coming up on Sunday, October 7th, Sweet Stitches will be
at Camp Friedenswald located in Cassopolis, MI to participate
in the String-A-Long Quilt Guild 's Annual Retreat.
Along with our Pop-Up Shop, Joan will conduct several
demonstrations and she will have a project for the
quilters to make and take! The retreat is always a fun
time and we look forward to being part of this years activities.




Applique Block of the Month - COMING SOON!
Stay tuned - Joan is working on a fun new applique block
of the month that will be released soon!
Quilts of Valor
As announced back in April of this year, "With Great Fanfare"
a quilt by Joan Crookston and quilted by Judy Holden
was selected to represent the State of Indiana in a
Quilts of Valor Foundation book
"Quilts of Valor, A 50 State Salute".

Copies of the book published by Schiffer Publishing Company
will be for sale in the shop within the next week.
Congratulations to Joan, Judy and to all of the quilters
selected to represent their state in this book!


---
A Machine Minute

General Maintenance and proper technique are critical for optimum performance of your sewing machine and project outcome.
Is it Up or Down?
It should be simple to determine the size of thread and needles, but it is not. Which way do the sizing numbers go and why?
The world of identifying the size of thread is actually quite complex and will depend on the manufacturer and the type of thread. For the more common domestic threads, manufacturers tend to identify the thread by way of the Thread Weight or a Number Standard. These units, however, are not necessarily identical and we will focus on the weight.
The Thread Weight is identified with markings such as 30 wt. or 40 wt. and are based on a measurement that calculates the length of thread required to produce 1 Kilogram of thread. A thread that is labeled 40 wt. would require 40 kilometers of that thread to weigh 1 kilogram. (24.9 Miles of Thread!) A 30 wt. thread is therefore heavier because it only requires 30 kilometers of thread to weigh one kilogram. In the world of thread, smaller numbers equal thicker thread.
Needle sizing, on the other hand, is based on the diameter of the needle itself. The smaller the numbers the finer the needle. Because the size of a needle is established by measuring its diameter, a 80 needle is 0.8mm in diameter. (Needles are sized in metric and imperial)
Much complexity exits for threads (Tex and Denier measures) and needles (Tip, Eye, Scarf, Groove) based on a wide variety of factors yet for common sizing:
Small numbers = Larger Thread
Small numbers = Smaller Needles
---
Quilters of all skill levels can find encouragement, inspiration and creativity at Sweet Stitches Quilt Shop. Located in Chesterton, Indiana just a few miles from the natural beauty of the Indiana Dunes National Lakeshore, Sweet Stitches Quilt Shop is your destination for fabrics, notions and all things quilting. We carry a wide variety of brights, batiks and reproduction fabrics as well as notions, patterns, books and Elna sewing machines. Our large classroom offers students everything they need to learn and grow their quilting talents. From fabric selection to project advice to training on your new machine, our friendly, knowledgeable staff is ready to assist. Stop by the store or click the "Shop Online" link to view our wide variety of products ready to ship direct to your door.
1585 South Calumet Road Chesterton, IN 46304
219.250.5942
www.sweetstitchesquiltshop.com

Follow Us on Facebook