Hello Everyone!
Hoping October finds you Happy and Well. As we start the month of October I am always excited to see the pumpkins and chrysanthemums on the porches, the leaves beginning to turn those beautiful colors and the farmer's fields changing from lush greens to golden browns. When you drive the same path every day to work there are days that it seems the scenery never changes that life is just the same thing day after day. When the seasons change the drive is always more interesting as there are daily changes to see and you know you need to take it in because those colors won't last long and the next change is coming. No time of year is more beautiful than Autumn to me and in these times we are living in the changing seasons are a constant comfort that nature continues to move forward, that we must continue to plan for the future weeks, months, and years ahead no matter the uncertainties that life has put before us today. If we can take time to enjoy the beauty of nature that surrounds us, appreciate the people in our lives who are dear to us and find joy in the little things we can battle that uncertainty head-on with happiness. I read a quote the other day that made me rethink my day and my attitude towards it.
Be Happy...Not because everything is good, but because you can see the good in everything.
I would like to add to the end of that quote.
Be Happy...Not because everything is good, but because you can see the good in everything.….and everything to come with the changing seasons.
May All Your Stitches Be Sweet,
Joan
---
Friday, October 2, 2020
Our theme this month is Quiltober! All things Quilting and October rolled into one pumpkin packed Fall celebration! Lots of Ideas, Tips, and Techniques to help you harvest fun projects for the winter months ahead.
First Friday Demo Days are a little different now but we don't want you to miss out on what's new in the shop so we now videotape them so you can watch at home. A link to the video will be provided by email on Friday morning.

Be sure to stop by the shop to see the projects in person and pick up items to make your own projects at home.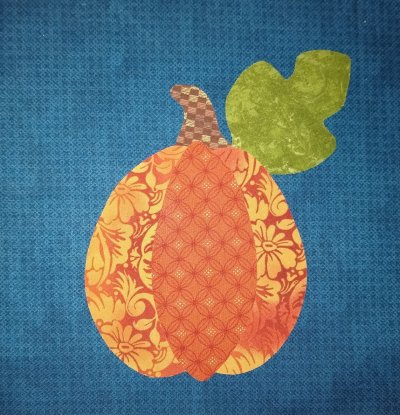 ---


Our Accuquilt activities are really ramping up.

Our owner's group Go! Play Days! are in full swing and are delivered to accuquilt owners in video format. Each month a new video, featuring tips, tricks, and a project idea is presented by Darla. Stay tuned for the third Thursday of the month for our next Go! Play Day! video.

Are you a new Accuquilt owner? Did you purchase your cutter from Sweet Stitches this year? If you did, check your email for a special offer from Sweet Stitches to encourage you to get that cutter out of the box and cut some fabric!

Darla will soon announce the Accuquilt 101 class where she will review the techniques you need to know in order to get the most out of your Accuquilt cutting system. This class will be a great review or perfect if you purchased your cutter some time ago and its time to dust it off.

Currently on the schedule for October 8th is the Accuquilt Class Starry Path. Join Darla as she shares her tips and techniques for cutting and sewing as you work on your Starry Path Block with your AccuQuilt Cutting System. Darla has put together a fun class for this dynamic spinning quilt block and she is ready to share her secrets for accurate cutting and piecing. You can sign up for the class by Clicking Here or by calling or stopping in the shop. (class sizes are limited as we follow social distancing guidelines and all participants are required to wear masks)




To keep up on all of Sweet Stitches Accuquilt news, tips, tricks, and special offers (Hint, Hint - there may be a special offer in your near future) you can connect with us through our Sweet Stitches Accuquilt Facebook page.


| | |
| --- | --- |
| | |
---
October 2020
It has been great to get back in the classroom and working again with our quilters. In October Sweet Stitches is offering a variety of classes. As with all aspects of our business, Covid rules will apply. We have reduced the maximum number of people in our classes to Four and masks will be required for class participants and instructors.

Based on strong interest, we will continue to offer beginning quilting, free motion quilting, and sewing machine operation each month for the foreseeable future.

Additional classes have been added to the October calendar as well. You can link to the Calendar to see all of the classes by Clicking Here.

We look forward to seeing you at the shop and in the classroom!

---
Its a

G

O

O

G

L

E

World out there!
Here at Sweet Stitches, we are constantly looking for ways to let people know we are here and make a connection with quilters and the sewing community. As you can imagine, we have a number of advertising avenues but more and more when people search for anything, they Google. To expand on our current footprint of or website and on-line ads, we have recently added a Virtual Tour of our shop. This tour will be available when our business is presented on Google. The tour allows you to click on the image and virtually move through the shop. You are able to drag the picture and see a 360 deg view. It's very similar to Google Maps option of Street View but this is inside the shop! Check it out, even if you can't make it to the shop, it's like your already there! Click Here to See our Virtual Tour


---
Curbside Service is Available!

Sweet Stitches continues to offer curbside service for product purchases and machine service. Our goal is to fulfill On-line or phone orders that request curbside by the next business day. Our on-line system will send a notification when your order is ready. For machine repair, simply call the shop, we will create a work order for your machine. Stop by during business hours and we will be glad to carry your machine in. No need to schedule ahead to drop off your machine!

While we would love to see you in the shop, we understand that it is not possible or advisable for everyone. We are happy to support curbside services.

For those a long distance away, you can shop online and select our shipping option!
---


A Machine Minute
General Maintenance and proper technique are critical for optimum performance of your sewing machine and project outcome.


Back to Basics

Your presser foot lever lifts and lowers your presser foot to allow you to place, pivot or remove fabric from the machine. Did you also know that when you lift your presser foot you are also opening the tension discs in your machine? In order for you to properly thread your sewing machine, you must lift your presser foot to open the discs thus allowing the thread to easily fall between them. When you are ready to sew, you lower the presser foot and you are closing the discs that create the upper tension. Attempting to thread your machine with the presser foot down is difficult as the thread will not easily fall between the discs and most likely will lay over them. The result is a lack of tension and big loops of thread under your fabric. When it's time to thread your machine, start by lifting that pressor foot lever!


---