May 2020
Hello Everyone,
Happy May Day! Celebrate spring today - the green grass, the flowering trees, the rain showers and the wind, the sunshine warming your face - it's all still there for us to enjoy.
I have been thinking about the word "adapting" lately, a word that we all relate to these days. Adapt - to make (something) suitable for a new use or purpose; modify. We have all had to learn to adapt to this new way of living, for the time being at least. Adapting will help us to move forward and find a way to be happy where we are in the moment. I'm not going to dwell on all the things that are missing from our life before the virus because we all know what we as individuals miss. It's ok to miss those favorite things, the people and the places, but adapting, finding new ways to connect, will be what gives us hope for the days ahead.
We have been adapting at the shop over the past two weeks since we reopened for online and curb service. After a month out of business, Rob and I have had to adapt to it just being the two of us for a while working at the shop and we have been busy! We miss having Linda, Darla and Martie there to help lighten the workday load and to help spur us on with new ideas for the shop. They will all be back to help us, as well as all of you, with all your quilting needs when we can once again open the doors to the public. We have had to adapt to having a quilt shop that people cannot enter, a store where looking and touching are so very important to those inspired to create. So many of you have already ordered curbside and have said how badly they just want to come in, look around, be inspired and just be in a place that is comforting to them. We would like nothing more than to make that happen but for now, we adapt and we look at the fabrics on our computers, we plan our quilts out at home. Rob and I are here to help you get what you need to be creative, whether it's pulling and cutting your order, putting together fabrics for a quilt or keeping those sewing machines running. We have made a really big adaption in the past couple of days as we did not want to let another month go by without one of everyone's favorite monthly events at the shop, First Friday Demonstration Day. We know how much you all love coming together, learning what's new in the shop and gathering some free tips and techniques along the way. We can't get together right now, but we can still bring inspiration and creativity to you through our first-ever Digital Demo Day and we hope you enjoy something brand new that feels a little familiar too. Talk about adapting, my fear of talking in front of a crowd is nothing compared to being on camera! I adapted with a lot of help and encouragement from Rob and my need to reach out to all of you at home and talk about what we love. I never thought I would say this but I cannot wait until the day when I can talk in front of a crowd again, especially when it's all of your supportive and smiling faces in the room looking back at me. So, grab your coffee and enjoy the video knowing that some things change but even if you have to adapt a little, they still feel the same.
May all your Stitches be Sweet,
Joan
Sweet Stitches Goes Curbside !

As of April 21, a full month after closing our doors, Sweet Stitches re-opened the shop for on-line, phone and email orders supported by curbside pickup. It is good to be back in the shop and to have the opportunity to see so many of you (at least see you in our parking lot!) The past week has been quite busy, especially with only the two of us in the shop. We thank you for your support of our small business as we work to get our business footing again.
We are working to adapt to our new reality and need for social distancing by adding more and more products to our website that have traditionally been exclusive in-shop products. We have added the basic colors of threads both Iris and Mettler 50wt Cotton products, multiple notions, Quilters Dream batting, Quilters Select products and miscellaneous often requested items. Most all of these can be found on our online store under the Curbside Only Link.

While we may be expanding the list of items on the website, please do not hesitate to email or call us if you need assistance. We are glad to help. You can email questions or orders to info@sweetstitchesquiltshop.com or call the shop at 219.250.5942. With the increase in calls, we did learn that our answering system was not working correctly and we do apologize if we missed any messages or failed to get back to you over the past few days. We upgraded our phone plan so if we are unable to get to the phone in time or more likely if we are already on the phone, we will not miss your voice message.

We do appreciate just how accommodating everyone has been as we work out the kinks of our current business flow. Especially having to process credit cards over the phone. Please know that we take credit card security very seriously and have multiple safeguards in place as we follow guidelines established by our bank and our credit card terminal provider. while under the current circumstances, we will process credit card payments over the phone, we must ask that you please do not email, text, or provide credit card information in a voice message.

Whether we receive your order on-line, or over the phone, it is our goal to fulfill the order by the next business day. For online orders, you will receive an email confirmation that includes a status update link. You can check the status of your order at any time using that link and once we have packaged your order we will update the status to 'Ready for Pick Up'.

Curbside also applies to Machine Maintenance and Repair. We are taking in machines daily and to support curbside, we ask that you call ahead to schedule your machine. This allows us to create a work order with all the information about your machine and take the Evaluation Fee Deposit. This way, when you arrive curbside, we can meet you in the parking lot to collect your machine without having to track back and forth with payments. Pre-logging the work orders has made the process more efficient for everyone. When your machine is complete, we call or email depending on your contact preference.

We envision that our curbside option will be available for the foreseeable future. Even after that day when we are permitted to have customers inside, we do imagine for some, the option of curbside will remain a preference and for those that require it, we want to provide that level of service.

Thank you for being so patient and accommodating, you have made this transition so much easier!

---

Our Stock of Quilter Select Non-Skid Rulers and Ruler Handles have finally arrived!

"This is a better ruler" - Joan

Quilters Select Products are now online with more products being added daily.
Click Here for the Quilters Select Page

---


Accuquilt has announced a rebranding of the Go! Me Product. The cutter itself will remain generally unchanged but the packaging and coloration will be more in line with accuquilts forward plans for their brand. While the update will not be available until mid to late summer, Sweet Stitches plans to sell its current stock at the reduced price of $69.99.

This cutter is an excellent launch into the accuquilt line of products and the six-inch cutter is capable to utilize nearly 70% of all accuquilt dies. Once we are able, Sweet Stitches will renew our accuquilt Go! Play Days, a free interactive class designed to provide you the instruction you need to get the most out of your accuquilt cutting system!

This price reduction will only apply to our current inventory. You can link to the Accuquilt Go! Me page by clicking here.
---
Reflected Harmony, Block #7 and 8, are ready to be picked up!
These are the LAST two blocks for this BOM.
For those participating in this BOM - We have placed both Month 7 and 8 online under the Curbside Only link if you prefer to order through our website. Otherwise, please call the shop and we can process you over the phone. Either way, your block(s) will be delivered curbside.
Here is a link to the online product page for Blocks 7 and 8
---
Our Class Calendar is Currently on Hold
We are working to develop on-line friendly classes - Stay Tuned!


---
Sweet Stitches On the Road
Upcoming Events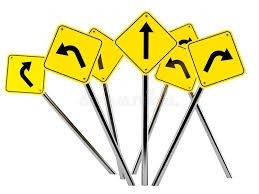 We are not going anyplace - they are all canceled for now!
---
A Machine Minute
General Maintenance and proper technique are critical for optimum performance of your sewing machine and project outcome.


Mask Making

Many making masks to support our healthcare workers, first responders and for home use. It is apparent by the calls and machines coming into the shop that people are struggling to produce a good stitch especially when sewing masks with pleats. Pleats represent a challenge due to the elevation changes of the fabric as well as the number of layers that are being sewn at once. For those with a Janome or Elna machine (select other brands also) you have an "A" foot with your machine. This foot is a universal foot capable of straight stitches or zigzags. The foot also has a small button on the right side of the foot that will lock the foot from articulating upward as a pleat goes under. By eliminating the foot from tilting up, the foot, with the lock engaged, ensures the presser foot pressure remains constant over the entire foot thus the fabric maintains proper contact with the feed dogs producing smooth travel under the foot and a better quality of stitch.


---