Sweet Stitches Quilt Shop March 2020 Newsletter


SSQS Journal
Issue 31 March 2020
March 2020
Hello Everyone!
They say you know you're getting older when the weeks, the months, the years go by quickly. February was over and done before we realized it's time to write another newsletter! February was packed with busy days in and out of the shop. National Sew Day for Quilts of Valor, Pre-game Mystery Party on Superbowl Sunday, February First Friday Demo, Accuquilt Go Play Days, Workshop with Quilters of Crown Point, and Classes at the shop. February also had Rob and I off to Las Vegas for a Sewing Machine Trade show for a weekend. Rob took classes on machine maintenance and I got to see a couple of workshops by RNK. The RNK company distributes the Embellish Embroidery and Quilter's Select Products. It was inspiring to hear Hope Yoder talk about all the cool products to add to your machine embroidery and I got to hear Alex Anderson talk about Quilter's Select Rulers and products. I thought these would both be great to bring into the shop and we are excited to introduce these product lines to help you create beautiful Quilts! We look forward to sharing what we have found at our RNK Advanced Learning Session happening March 6th and 7th with RNK representative Paula Bramwell. The March 6th sessions are full but there are still spots available for the March 7 Saturday Sessions and you can sign up on our website or give the shop a call and we will help you get signed up. We have more classes, more Accuquilt Go play Days with an extra Accuquilt Play Day on March 14 - Pi Day (3.14)! We will also be celebrating National Quilting Day March 21 and 22nd at the Appleseed Quilt Show in Fort Wayne. It looks like March is going to be another full month, but you know what they say "time flies when you're having fun" and that's just what we strive for a Sweet Stitches so come join the Fun!
May all your Stitches Be Sweet,
Joan

---

Quilts of Valor National Day of Sewing
We would like to thank the members of String-A-Long Stars & Stripes QOV Group, and all those who participated in the quilts of Valor National Day of Sewing held Feb 1st. Amazingly, there were sufficient blocks made on that day to create three full quilts. Since that day, an additional three quilts of blocks have been completed.

Thanks to all who participated!


---
2020 Pre-game Mystery Party
On February 2nd, Sweet Stitches hosted its Fourth Annual Pre-Game Mystery Party. Coach Joan delivered the first play (clue) at Noon and by 5pm most everybody had a completed quilt top. All of our players (quilters) received a Signing Bonus, enjoyed lunch and the company of some great teammates.




We look forward to next year's pre-Game Mystery Party!

---



ADVANCED LEARNING EVENT


March 6 & 7, 2020

Sweet Stitches Welcomes
Paula Bramwell and RNK



In our continued effort to expand product lines, Sweet Stitches announces the addition of Embellish and Quilters Select to the shop.

Joan is very excited to bring in these product lines. Recently, Joan had the opportunity to participate in workshops with Alex Anderson and Hope Yoder as well as meet Paula and the RNK team at a Machine and Sewing Arts Trade Show in Las Vegas. As a result, we have lots of ideas and products to share with you!

This ADVANCED LEARNING EVENT is scheduled for:
Friday, March 6 and will repeat Saturday, March 7.
10:30 - 3:30 each day.

During the sessions, Paula will have lots of samples to highlight the Quilters Select Non-slip rulers, interfacing, free fuse powder product, exciting new notions and a line of 80wt machine and hand applique threads with pre-wound bobbins. Paula will also demonstrate and discuss the Embellish line of Embroidery threads, stabilizers, foils and software. Paula will have lots of tips, tricks, techniques and project ideas that can be used with any embroidery machine.

Drawings | Prizes | Lunch | Learning

This event is FREE but you must register. Seating each day will be limited.

Register by calling the Shop at 219.250.5942 or on-line by CLICKING HERE
(you will receive an email confirmation when you successfully register online)

Our Friday Session is now FULL
The Saturday session is 3/4 full as of the publish date.

If you are interested in attending, do not wait too long to register!
---
Pi Day March 14

Celebrate Pi Day with Darla and your Accuquilt. We could have selected a project with circles for pi, or we could do something with triangles for pieces of pie - we chose pie! We will create a beautiful Morning Star Block out of pie-shaped triangles on National Pi Day (3.14). This is a free class for those that own an Accuquilt Cutting System and have purchased the Morning Star Die. Registration is required. If you plan to order your die please do so by March 7 so we will have one here for you in time for the class. We plan on having a few pie wedge-shaped treats on hand to help celebrate the day!
You can register for this class by clicking here.




Go! Play Day!

Thursday, March 19 OR Saturday, March 21, 2020
10:30am - 4:30pm
Join Darla as she shares how to use your Accuquilt Mix & Match Cube to make two different types of quilt blocks, that when combined in a quilt, will create a secondary pattern that gives your quilt added design impact. A fabric supply list will be provided after you register for this Free Class. You will need your Accuquilt Cutter, Cube, Sewing Machine and basic sewing notions.

Sweet Stitches Go! Play Days are Free to individuals who own an accuquilt cutting system and registration is required. You can register here.

Cut Time, Quilt More! With accuquilt!
---
Rob has added a Sewing Machine 101 class to the schedule. If you have a new machine or new to you with questions about its operation, this class will allow you to understand and get the most out of your machine.

Click here to Link to the Machine Class

---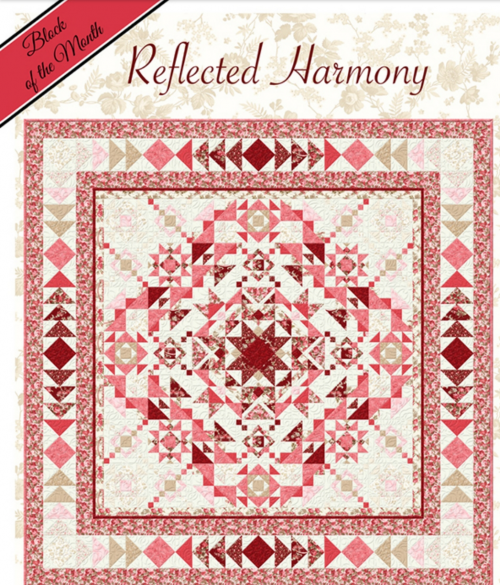 Reflected Harmony, Block #6, is ready to be picked up as of March 2nd.

This beautiful quilt is on display - it was pieced in the shop and was quilted by Judy Holden. It looks fantastic!
---
Sweet Stitches On the Road
Upcoming Events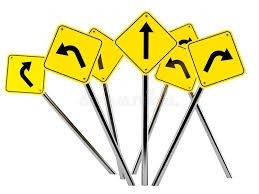 March 20 & 21, 2020
Appleseed Quilt Show
Fort Wayne, Indiana

April 4 & 5, 2020
String-A-Long Quilt Guild
"Generations of Quilters" Quilt Show
Porter County Expo Center
April 21 & 22, 2020
South Holland Quilt Guild
Workshop and Pop-up Shop
South Holland, Illinois

June 13 & 14, 2020
Berrien Towne & Country Quilt Show
Three Oaks Michigan

July 24 & 25, 2020
"One Stop Shop Hop"
Kokomo, IN
---
A Machine Minute
General Maintenance and proper technique are critical for optimum performance of your sewing machine and project outcome.
Engineering Marvel
Modern sewing machines are an amazing blend of design, precision and technology. To keep up on the latest, Rob attended an advanced machine maintenance class lead by a Janome America instructor. The class focused on the new M7 machine were the students disassembled the machine and reassembled while learning tips and tricks about maintenance and repair of the machine. In addition to the M7, the class offered general information on the build principles of most of the Janome and elna sewing machine lines.


---
Quilters of all skill levels can find encouragement, inspiration and creativity at Sweet Stitches Quilt Shop. Located in Chesterton, Indiana just a few miles from the natural beauty of the Indiana Dunes National Lakeshore, Sweet Stitches Quilt Shop is your destination for fabrics, notions and all things quilting. We carry a wide variety of brights, batiks and reproduction fabrics as well as notions, patterns, books and Elna/Janome sewing machines. Our large classroom offers students everything they need to learn and grow their quilting talents. From fabric selection to project advice to training on your new machine, our friendly, knowledgeable staff is ready to assist. Stop by the store or click the "Shop Online" link to view our wide variety of products ready to ship direct to your door.
1585 South Calumet Road Chesterton, IN 46304
219.250.5942
www.sweetstitchesquiltshop.com

Follow Us on Facebook

Morning Star Block