Skip Navigation
Website Accessibility
Sweet Stitches Quilt Shop February 2020 Newsletter


SSQS Journal
Issue 30 February 2020
February 2020
Hello Everyone,
How was your January? Ours went by in a blink of an eye. We started off with Demo Day and our 3rd Anniversary Celebration Sale January 3. Thank you to all who came to celebrate with us because we would not be here without you. In January we also took a trip to see the Quilter's Plus Group in Glenwood, IL for a Lecture, Work Shop and Pop Up Shop. We also made a trip to Heritage Quilters in Crown Point for a Lecture/Trunk Show and Pop Up Shop and our last trip of the month was a visit to the Porter County Homemakers Extension Retreat at Camp Connect with Demos and a Pop-Up Shop. We had two Accuquilt Go Play Days, we now offer play days twice each month on the 3rd Thursday and Saturday of each month and they are Free to quilters who purchase an Accuquilt cutting system from us, but you must register for the class in order to save your spot. We had many classes in between all of those January adventures too, it was a full month and we are so glad you all were a part of it, thank you!
It looks like February is going to be as busy as January here at the shop. We hope you will join us for an event or stop by the shop to add a little color to your winter days. February 1st will start us off with National Sew Day and Quilts of Valor at the shop from 10:00am- 4:00pm. This is our 4th annual QOV Sew Day where the public, customers and friends are all invited to sew quilt blocks in our classroom that will be made into quilts. The quilts will be completed awarded to veterans in our area in honor of their service to our country. Join us for this free event. All machines and materials will be provided to make quilt blocks here at the shop and the ladies from the String-A-Long Stars & Stripes Group will be there to help get you started. Everyone that makes a block during the event will have your name entered in a drawing for one of three Sweet Stitches gift certificates.
On February 2nd the shop will host our fourth annual Pre-game Mystery Party for our players that pre-registered to make a mystery quilt top in a day. We have fun sewing together clues, eating game day treats and each player on the team gets a signing bonus to take home.
This month our First Friday Demo Day will be February 7 and we will focus on all things that Spin so come join us for "Swirl, Twirl - give it a Whirl!" Demo Day will have your head spinning with projects, patterns and fun ideas with a twist! Doors open at 10:00am and the Free Demo starts at 10:30am. Come join Us!


May All Your Stitches Be Sweet,
Joan
---
| | |
| --- | --- |
| | |
Leap Year 2020
Leap year comes along every 4 years Right?

Do you know the Leap Year Rules?
The year must be evenly divided by 4;

If the year can be evenly divided by 100, it is NOT a leap year, unless;

The year is also evenly divisible by 400. Then it is a leap year.
---

Quilts of Valor National Day of Sewing February 1, 2020
Sweet Stitches Quilt Shop, along with the members of String-A-Long Stars & Stripes QOV Group, are hosting a Quilts of Valor National Day of Sewing and we want you to be a part of it!
The Quilts of Valor Foundation honors Veterans for their service to our country through the gift of Quilts. The Quilts of Valor Foundation has awarded over 238,000 quilts since 2004. The String-A-Long Stars & Stripes Group, an offshoot of the String-A-Long Quilt Guild, has been making quilts to honor veterans since 2014 and has awarded over 350 quilts. The National Day of Sewing takes place at this time every year as quilters, quilt groups and shops get together to make quilts as a nation.
Sweet Stitches is excited to be an Official Quilt of Valor Shop and to be a part of this National Sewing Day. This is our fourth year hosting this event at our shop and we would love to have our customers and friends join us. Come into Sweet Stitches Quilt Shop on Saturday, February 1, 2020 between the hours of 10:00 am to 4:00 pm. Our classroom will be set up with our AccuQuilt Cutting System and Elna & Janome sewing machines. Sweet Stitches will supply all materials for the project and members of the String-A-Long Stars & Stripes Group will be there to help anyone wanting to make a quilt block to honor a veteran.
Make a block on February 1st and your name will be put into a drawing for one of three Sweet Stitches Quilt Shop Gift Certificates $25.00, and $15.00 and $10.00 gift certificates) will be drawn at the end of the day. (winner need not be present). We will give the winners a call and certificates can be picked up the following week during our business hours.
We hope you can join us to make a quilt block for Quilt of Valor and thank a veteran for their service to our country.
---
2020 Pre-game Mystery Party
February 2, 2020
Sweet Stitches is excited to host its Fourth Annual Pre-Game Mystery Party. This tradition has been a lot of fun in years past and coach Joan looks forward to hosting this year's event. On Sunday, gates will open at 11am with the first play (clue) provided at Noon. We will have Food, Fun and a Signing Bonus for each player. Roster spots require Pre-registration for each player.

We look forward to our pre-Game Mystery Party!

Go Team Sweet Stitches!
---

First Friday Demo Day is February 7, 2020 10:30am

"Swirl, Twirl give it a Whirl!"

Demo Day will have your head spinning with projects, patterns and fun ideas!

Sweet Stitches Demo Day is always FREE !
The shop opens at 10am and the Demo begins at 10:30.

Have a project that you have worked on?
We encourage show and tell - Please bring your project to share with the group at the end of the demo. We love to see what you have created!
---
Go! Play Day!

Thursday, February 20 OR Saturday, February 22, 2020
10:30am - 4:30pm
Join us in February to make cute little Mug Rugs! We will be using the Queen of Hearts Die # 55325 and the 4 1/2" Hexagon Die # 55438. You must preregister for the class then a list of supplies will be sent to you by email.
This class is free for those who have purchased an Accuquilt Cutting System from Sweet Stitches.
You can register for either day by clicking here.
Cut Time, Quilt More! With accuquilt!
---
February Class Calendar is Now available
---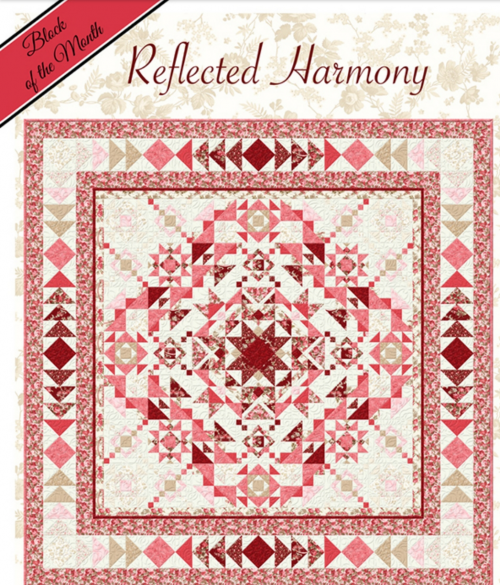 Reflected Harmony, Block #5, is ready to be picked up as of February 1st.

This beautiful quilt is on display - it was pieced in the shop and was quilted by Judy Holden. It looks fantastic!
---
Sweet Stitches On the Road
Upcoming Events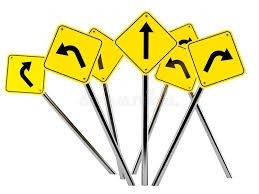 February 18, 2020
Heritage Crown Point Quilters
Workshop "Curvalicious Ruler"

February 29 10am - 4pm
Sweet Charity Sewing Group
Indoor Shop Hop
601 Sycamore St,
Niles, Michigan


March 20 & 21, 2020
Appleseed Quilt Show
Fort Wayne, Indiana

April 4 & 5, 2020
String-A-Long Quilt Guild
"Generations of Quilters" Quilt Show
Porter County Expo Center
April 21 & 22, 2020
South Holland Quilt Guild
Workshop and Pop-up Shop
South Holland, Illinois
---
A Machine Minute
General Maintenance and proper technique are critical for optimum performance of your sewing machine and project outcome.
Don't Stick to it!
It may sound like odd advise, but when we are talking about your thread spool and your machine spool holder it just makes sense. The majority of machines we see end up with that sticky black glue material coating the spool pin, you know the stuff, it's hard to get off the machine! That glue comes from the label on your spools of thread. When you break the label by sliding it over the spool pin the glue rubs off and coats the pin. After just a few spools, this now dirty glue can impact the smooth movement of your thread. In fact, we have seen sufficient labels and glue stuck to spool pins that the spool is unable to spin and the thread does not feed into the machine properly causing tension issues, thread breaks and poor all around performance.

Keep that spool holder clean by removing the label before you put it on your machine!
---
Quilters of all skill levels can find encouragement, inspiration and creativity at Sweet Stitches Quilt Shop. Located in Chesterton, Indiana just a few miles from the natural beauty of the Indiana Dunes National Lakeshore, Sweet Stitches Quilt Shop is your destination for fabrics, notions and all things quilting. We carry a wide variety of brights, batiks and reproduction fabrics as well as notions, patterns, books and Elna/Janome sewing machines. Our large classroom offers students everything they need to learn and grow their quilting talents. From fabric selection to project advice to training on your new machine, our friendly, knowledgeable staff is ready to assist. Stop by the store or click the "Shop Online" link to view our wide variety of products ready to ship direct to your door.
1585 South Calumet Road Chesterton, IN 46304
219.250.5942
www.sweetstitchesquiltshop.com

Follow Us on Facebook