Sweet Stitches Quilt Shop January 2020 Newsletter


SSQS Journal
Issue 29 January 2020
On behalf of Joan, Rob, Darla, Martie and Linda:
We would like to wish everyone a Happy and Healthy New Year!
---
Hello Everyone,
Happy New Year! We hope everyone enjoyed the holiday season. It was great to be home with family, enjoying all the holiday favorites and just being able to move at a relaxed pace for a while. The New Year is here, 2020, resolutions have been made and changes for the better are on everyone's mind. Whatever you resolve to be or do this year, why not add a quilting resolution to the mix for the year. Maybe this is the year you get that sewing room organized, maybe it's time to learn a new quilting skill, maybe it's time to work with new fabrics or color schemes or maybe it's just time to set aside more time to quilt - to do more of what makes you happy. I guess our shop resolution then is to help you reach those New Year's Quilting Resolutions. We will be there to help you find more inspiration and creativity through new products, patterns and fabrics in the shop and of course we are here to provide a place where you can meet up with old and new quilting friends to enjoy demonstration days, events and classes. The shop will be open for business January 2 and we are kicking off the New Year with a Celebration Sale - It's our 3rd Anniversary! It's been an amazing 3 years and you, our customers and friends, have made this dream a reality, Thank You! You don't want to miss Demonstration Day on January 3 at 10:30 we have lots of fun things planned to share with you as well as our Anniversary Sale which will run January 2nd thru January 4th with daily prizes and a grand prize of an Elna 550 Sewing Machine. Come help us celebrate!
May All Your Stitches be Sweet,
Joan
---
Sweet Stitches Quilt Shop Celebrates our 3rd Anniversary!
On January 3rd, Sweet Stitches will officially celebrate its 3rd anniversary. As we begin our fourth year in business we are excited to welcome new customers, add new classes, sponsor advanced learning events and bring in new products to inspire our passion for all things quilting in 2020.
Please join us January 2 - 4, 2020
as we celebrate our Third Anniversary with a SALES event.

25% OFF Fabric
25% OFF Notions
25% OFF Patterns
25% OFF Books
Select AccuQuilt Dies on Sale


- - - - - - - - - -
*Win an elna 550 sewing machine!**
** A complete set of contest rules are available at the shop and by

clicking HERE
---
First Friday Demo Day is January 3, 2020 10:30am
"It's all about Three"

It's our Third Anniversary on the Third of January so it's all about Three this month. Joan has been working on her presentation, a trilogy of sorts involving a triad of fabric, thread and machine, with a trio of ideas to inspire and motivate!


Sweet Stitches Demo Day is always FREE ! The shop opens at 10am and the Demo begins at 10:30.

Have a project that you have worked on?
We encourage show and tell - Please bring your project to share with the group at the end of the demo. We love to see what you have created!
---
Embroidery Products

Sweet Stitches Quilt Shop is pleased to announce that we are now an authorized Embellished Products Retailer. The Embellish line of machine embroidery products are provided through RNK Distributors and are available only in brick and mortar quilt stores and sewing centers.

Starting in January 2020, Sweet Stitches will offer products such as the Embellish "Flawless" embroidery thread line with a beautiful high-sheen, micro-thin (60wt) polyester that is ideal for small lettering, embroidered lace and for creating intricate stitches with supreme clarity. We will also carry the Embellish line of stabilizers, foils and software to ensure the success of your project.

Look for our new Embellish Product Displays in the Shop Now!

---
Threads

Sweet Stitches is pleased to have added the Iris line of threads to the shop.

This 50wt cotton thread works perfectly for machine sewing and quilting applications and can even be used in cross stitch and hand quilting designs. We have over 100 colors (including variegated options) to choose from in a 500-yard spool size (400 yard variegated) and 16 standard colors in extra-large 3000-yard spools, great for large piecing or quilting projects.

In addition to the cotton threads, Sweet Stitches has expanded our inventory of Iris Trilobal Polyester Embroidery Thread. This 40wt embroidery thread is available in 1100-yard spools.

Sweet Stitches is excited to expand our product offerings to ensure you have what you need for your project.

---
'
Get To Know Your Janome'
Did you recently purchase a New Janome Sewing Machine On-line or at a different Shop? Do you need a lesson on your new Machine? Sweet Stitches, an Authorized Janome/Elna Dealer and a Certified In-House Janome/Elna Repair facility, is offering an introductory group lesson for individuals who purchased Janome machines elsewhere. This introductory class will cover the basics of operation. Bobbins, threading, changing/customizing stitches, presser foot pressure, tension, selecting the proper foot, proper sewing techniques, maintenance, etc. For those who have purchased fully computerized machines such as Embroidery, 9450, M7, 14 or 15000 machines, additional, advanced software training is available as individual tutoring sessions. (call or stop in the shop to schedule) Our Janome introductory class will be held Saturday, January 11, 2020 from 10:30am-12:30 and requires pre-registration.

You can Register for the class by Clicking Here

(Did you buy your Janome or Elna from Sweet Stitches? No need to register here - call the shop for your FREE One on One Machine Lesson 219.250.5942)
---
Go! Play Day!

Thursday, January 16 OR Saturday, January 18, 2020
10:30am - 4:30pm
Join Darla for Part 2 of our monthly Accuquilt Go! Play Day using the "Snowflake" pattern by Modern Handcraft. Learn how to convert a commercial pattern to work with your AccuQuilt cutting system. This is a free event for those who own an AccuQuilt cutter and a Mix & Match Qube (6", 8",9", 10", 12") OR value die 55018.

There is a lot of cutting with this quilt so sharing our dies will not be an option this time. The purchase of the "Snowflake" pattern is required for each person at this event and it is recommended that you can purchase your pattern in the shop ahead of time.

You can register for either day by clicking here.

Cut Time, Quilt More! With accuquilt!
---

Quilts of Valor National Day of Sewing
February 1, 2020
Sweet Stitches Quilt Shop, along with the members of String-A-Long Stars & Stripes QOV Group, are hosting a Quilts of Valor National Day of Sewing and we want you to be a part of it! Mark your calendar for Saturday, February 1.

The Quilts of Valor Foundation honors Veterans for their service to our country through the gift of Quilts. The Quilts of Valor Foundation has awarded over 238,000 quilts since 2004. The String-A-Long Stars & Stripes Group, an offshoot of the String-A-Long Quilt Guild, has been making quilts to honor veterans since 2014 and has awarded over 350 quilts. The National Day of Sewing takes place at this time every year as quilters, quilt groups and shops get together to make quilts as a nation.

Sweet Stitches is excited to be an Official Quilt of Valor Shop and to be a part of this National Sewing Day. This is our third year hosting this event at our shop and we would love to have our customers and friends join us. Come into Sweet Stitches Quilt Shop on Saturday, February 1, 2020 between the hours of 10:00 am to 4:00 pm. Our classroom will be set up with our AccuQuilt Cutting System and Elna & Janome sewing machines. Sweet Stitches will supply all materials for the project and members of the String-A-Long Stars & Stripes Group will be there to help anyone wanting to make a quilt block to honor a veteran.

Make a block on February 1st and your name will be put into a drawing for one of three Sweet Stitches Quilt Shop Gift Certificates $25.00, and $15.00 and $10.00 gift certificates) will be drawn at the end of the day. (winner need not be present). We will give the winners a call and certificates can be picked up the following week during our business hours.

We hope you can join us to make a quilt block for Quilt of Valor and thank a veteran for their service to our country.


---
2020 Pre-game Mystery Party
February 2, 2020
Sweet Stitches is excited to host its Fourth Annual Pre-Game Mystery Party. This tradition has been a lot of fun in years past and coach Joan looks forward to hosting this year's event. On Sunday, gates will open at 11am with the first play (clue) provided at Noon. We will have Food, Fun and a Signing Bonus for each player. Roster spots require Pre-registration for each player. You will receive a confirmation email when you have successfully registered. You can register by clicking here.

Don't wait to pre-register for this event,
we have 16 roster spots and they will fill up quickly!
Go Team Sweet Stitches!
---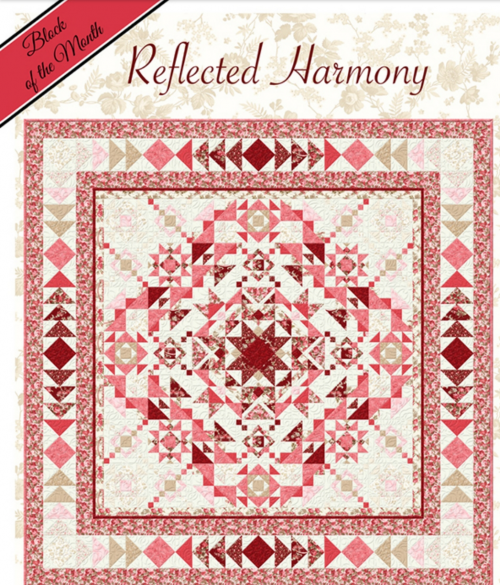 Reflected Harmony, Block #4, is ready to be picked up as of January 3rd.

This beautiful quilt is on display - it was pieced in the shop and was quilted by Judy Holden. It looks fantastic!
---
Sweet Stitches On the Road
Upcoming Events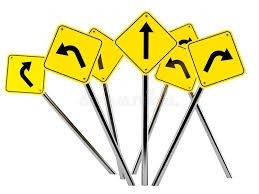 January 8, 2020
Quilters Plus Guild
Workshop and Pop-up Shop
Glennwood, Illinois
January 18, 2020
Porter County Extention Homemakers
Retreat
Demo's and Pop-up Shop
Crown Point, IN

January 21, 2020
Heritage Crown Point Quilters
Lecture / Trunk Show

February 18, 2020
Heritage Crown Point Quilters
Workshop "

Curvalicious Ruler"




March 20 & 21, 2020
Appleseed Quilt Show
Fort Wayne, Indiana

April 4 & 5, 2020
String-A-Long Quilt Guild
"Generations of Quilters" Quilt Show
Porter County Expo Center
April 21 & 22, 2020
South Holland Quilt Guild
Workshop and Pop-up Shop
South Holland, Illinois
---
The 2020 Pantone Color of the Year is Classic Blue 19-4052

According to pantone.com - PANTONE 19-4052 Classic Blue is elegant in its simplicity, a timeless and enduring blue hue suggestive of the sky at dusk.

What do you think?
---
Quilters of all skill levels can find encouragement, inspiration and creativity at Sweet Stitches Quilt Shop. Located in Chesterton, Indiana just a few miles from the natural beauty of the Indiana Dunes National Lakeshore, Sweet Stitches Quilt Shop is your destination for fabrics, notions and all things quilting. We carry a wide variety of brights, batiks and reproduction fabrics as well as notions, patterns, books and Elna/Janome sewing machines. Our large classroom offers students everything they need to learn and grow their quilting talents. From fabric selection to project advice to training on your new machine, our friendly, knowledgeable staff is ready to assist. Stop by the store or click the "Shop Online" link to view our wide variety of products ready to ship direct to your door.
1585 South Calumet Road Chesterton, IN 46304
219.250.5942
www.sweetstitchesquiltshop.com

Follow Us on Facebook