Sweet Stitches Quilt Shop December 2019 Newsletter


SSQS Journal
Issue 28 December 2019
December 2019
Hello Everyone!
We hope everyone had an enjoyable time with Family & Friends over the Thanksgiving Holiday. We had all three children (plus a significant other) home for the week of Thanksgiving and it was so good to be able to spend time with them all. It is always good to look around the table and see that you didn't do to bad as parents, you sent good people out into the world and though their paths are all different, they know we will always be family and we will be here for them. I just want to thank Rob, Darla, and Martie for holding down the shop while I was off for a few days so I could get everything ready for the holiday and spending extra time with the kids. My batteries are recharged and I am ready to jump into this Christmas Season at the Shop.
We had a great Small Business Saturday all in part to our wonderful Customers and Friends who came out for the Sales but also to support us as a small business. We are so grateful to you all!
The First Friday of the Month is coming up December 6 and we are back to our themed demo days. This month I will show you some fun ways you can Deck the Halls for Christmas with little projects you can make before the holidays. Kick off the Christmas Season with us at the Shop on Friday, December 6 at 10:30 am (Doors open at 10:00). It's Free, It's Fun, and a great way to meet up with Quilting Friends old and new!
May All Your Stitches Be Sweet,
Joan
---
After two months in a row of National Speakers, Demo Day is back
December 6th 10:30am with "Deck the Halls".



Deck the Halls will be the theme for the December First Friday Demonstration Day. The holidays are upon us and we are feeling that holiday excitement as we decorate the shop. Joan will have some fun projects to help you Deck your Halls this Christmas. On Friday, December 6th 10:30am, come see what we have put together to add a little holiday cheer to your Quilting. Bring a friend and come join us for this free demonstration.

---

By Popular Demand... A Third Gingerbread Man Class!

We have added a third Quilted Gingerbread Cookie Potholder Class on Tuesday, December 10th from 10:30 to 4pm. This cute potholder is perfect for the Holidays and you will make it in class from start to finish by using our shop Accuquilt gingerbread cookie die. A class supply list will be provided after you register for the event. Click Here to Register

-----



Go! Play Day!

Thursday December 19, 2019 10:30am-4:30pm

Are you an accuquilt Go! Owner?
We would love you to bring your die cutter and join us for a day of accuquilt play!
Every third Thursday of the month Darla will share tips, tricks, and techniques to help you get the most out of your accuquilt Go! cutter and dies.
Join us on December 19th for our monthly Accuquilt Go! Play Day. We will use the "Snowflake" pattern by Modern Handcraft and learn how to convert a commercial pattern to your AccuQuilt cutting system. This is a free event for those who own an AccuQuilt cutter and a Mix & Match Qube (6", 8", 9", 10", 12"). There is a lot of cutting with this quilt so sharing our dies will not be an option this time. The purchase of the "Snowflake" pattern is required for each person at this event and you can purchase the pattern in the shop ahead of time.

Pre-registration for the December Go! Play Day is required so we can prepare the needed items and to ensure we have sufficient workspace for everyone. Please call the shop or click here to register as seats are limited!

Cut Time, Quilt More! With accuquilt!
---
'
Get To Know Your Janome'
Did you recently purchase a New Janome Sewing or Embroidery Machine On-line or at a different Shop? Do you need a lesson on your new Machine? Sweet Stitches, an Authorized Janome/Elna Dealer and a Certified In-House Janome/Elna Repair facility, is offering an introductory group lesson for individuals who purchased Janome machines elsewhere. This introductory class will cover the basics of operation. Bobbins, threading, changing/customizing stitches, presser foot pressure, tension, selecting the proper foot, proper sewing techniques, maintenance, etc. For those who have purchased fully computerized machines such as Embroidery, 9450, M7, 14 or 15000 machines, additional, advanced software training is available as individual tutoring sessions. (call or stop in the shop to schedule) Two dates have been set for introductory classes, Thursday, December 12, 2019, and Saturday, January 11, 2020. Both classes will be held at 10:30am-Noon and require registration.

You can Register for Either class by Clicking Here

(Did you buy your Janome or Elna from Sweet Stitches? No need to register here - call the shop for your FREE One on One Machine Lesson 219.250.5942)

---
December Class Schedule is Posted
As we approach the holidays, our class schedule tends to be a bit smaller. If you have a specific class that you are interested in please do let us know. Otherwise, check back often as we will update the schedule as classes are added.

You can link to our December Calendar Here!
---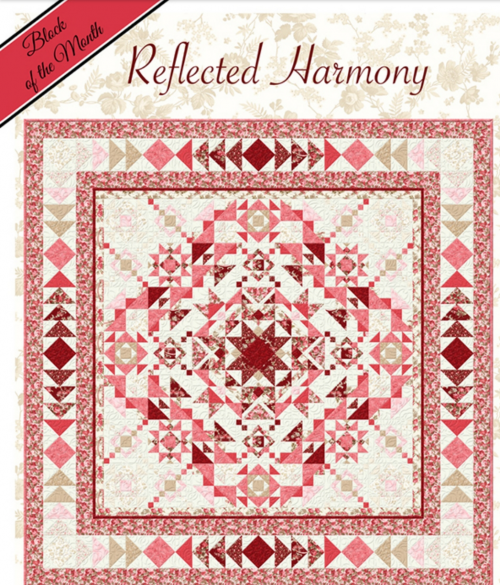 Reflected Harmony, Block #3, is ready to be picked up as of December 2nd.

This beautiful quilt is on display - it was pieced in the shop and was quilted by Judy Holden. It looks fantastic!
---
Sweet Stitches On the Road
Upcoming Events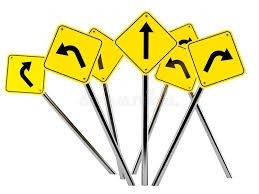 January 8, 2020
Glennwood Quilt Guild
Workshop and Pop-up Shop
Glennwood, Illinois
January 18, 2020
Porter County Homemakers
Workshop and Pop-up Shop
Camp Tecumseh - Brookston, IN


March 20 & 21, 2020
Appleseed Quilt Show
Fort Wayne, Indiana
April 4 & 5, 2020
String-A-Long Quilt Guild
"Generations of Quilters" Quilt Show
April 21 & 22, 2020
South Holland Quilt Guild
Workshop and Pop-up Shop
South Holland, Illinois
---

2019 Sweet Stitches Quilt Shop Holiday Schedule


Over the Christmas and New Year Holidays, the Sweet Stitches Team will be away from the shop to spend time with family. The following is the shop schedule for December and New Years:
---

Sweet Stitches Quilt Shop will Celebrate our 3rd Anniversary on January 3rd !
As we turn the calendar to 2020, we will begin our 4th year in business and look forward to seeing all of our Wonderful Customers in the New Year!
---
Quilters of all skill levels can find encouragement, inspiration and creativity at Sweet Stitches Quilt Shop. Located in Chesterton, Indiana just a few miles from the natural beauty of the Indiana Dunes National Lakeshore, Sweet Stitches Quilt Shop is your destination for fabrics, notions and all things quilting. We carry a wide variety of brights, batiks and reproduction fabrics as well as notions, patterns, books and Elna/Janome sewing machines. Our large classroom offers students everything they need to learn and grow their quilting talents. From fabric selection to project advice to training on your new machine, our friendly, knowledgeable staff is ready to assist. Stop by the store or click the "Shop Online" link to view our wide variety of products ready to ship direct to your door.
1585 South Calumet Road Chesterton, IN 46304
219.250.5942
www.sweetstitchesquiltshop.com

Follow Us on Facebook