Sweet Stitches Quilt Shop August 2018 Newsletter


SSQS Journal
Issue 12 August 2018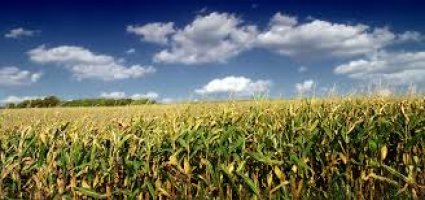 Hello Everyone,
We just got back from our trip down to the Kokomo 'One Stop Shop Hop' and it was good to see so many of you down there supporting all the quilt shops and taking in the demonstrations to learn all about new quilting products, techniques & tips. There is always something new to learn in quilting and we should never stop adding to our skills. We also met many new quilters in Kokomo and we were happy to tell them about our shop encouraging them to visit us up here by the lake.
This summer, the shop has been full of travelers coming to our area. We have had travelers from as far away as California and Maine and many places in between. We even had a recent visitor from Australia! It is nice to hear the stories from these travelers as they pass through, visiting family and taking in our beautiful Dunes National Lakeshore. Many are participating in the Row by Row Experience and some are just visiting shops along their trip route creating their own Shop Hops. It's a good thing we have a big parking lot for those RV's and vintage campers that pull in here!
Whether you are a new customer or one of our regular friends here at the shop, we are excited to present our Free "Summer Sewing Seminar" with National Sewing Educator and Speaker Amy Meek. The seminar will include four FREE Classes to choose from including, "Quilting Feet and Decorative Stitches", "More than just ¼ Inch Foot", "How to get the most out of your Embroidery Machine" and "Free Motion Ruler Work". You do need to preregister and can decide to attend as many of the sessions as you choose. You can sign up on our website, call me at the shop or stop in.
There is always something new to learn in quilting and we encourage you to come join us for this Sweet Stitches sewing event at the shop.
May all your Stitches be Sweet,
Joan
---
Summer Sewing Education Seminar
to be held at Sweet Stitches
Coming up this week, Sweet Stitches is hosting a Summer Sewing Education Seminar August 2 - 4 featuring National Sewing Educator and speaker Amy Meek.


AGENDA

August 2nd Thursday
2:00 – 4:00pm

4:00 – 5:30pm

Meet and greet with Amy

Bring your latest project for display and show and tell.

"Quilting Feet and Decorative Stitches" - Let Amy show you which feet will help you piece faster and more accurately and how to incorporate decorative stitches to add impact to your project.
**********************************************************
August 3rd Friday
| | | |
| --- | --- | --- |
| | 10:30am – 12:30pm | More than 1/4 Inch! – Learn all about your machines specialty feet. Learn to embellish your project using specialty feet, decorative stitches and cording. |
| | | |
| --- | --- | --- |
| | 1:00 – 2:00pm | Join us for Lunch |
| | | |
| --- | --- | --- |
| | 2:30 – 4:30pm | "How to get the most out of your embroidery machine" Quilting and other techniques in the hoop. |
**********************************************************
August 4th Saturday
| | | |
| --- | --- | --- |
| | 11:00am – 1:00pm | "Free motion ruler work" Learn the latest tips and trends for ruler work. |
There is no charge to attend the sessions provided you are preregistered. You can register for individual sessions by clicking on the session number above or you can click here to register for all four sessions. You can also email info@sweetstitchesquiltshop.com or call the shop at 219.250.5942
---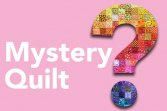 Middle of the Month Mystery

Just a reminder to all of you that are participating in our Mid Month Mystery Quilt - Clue Number Four will be available on August 18. We will email clues to all participants and we will have printed hard copies of the clue available at the shop as of that same day.
---
Block of the Month - Sadies Keepsake
Its our Last Block!
For those of you participating in our Hand Embroidery Block of the Month Sadie's Keepsake your Month 12 Block is now ready and available for pick up on or after August 1.

We have enjoyed this Block of the Month Series and look forward to seeing your completed projects. Please feel free to stop in with your quilt top once it is ready or send a photo to info@sweetstitchesquiltshop.com.
---
Block of the Month - Mystical Prism
For those of you participating in our Mystical Prism Batik BOM, your Month 8 Block is now ready and available for pick up on or after August 1.
---
We have evening classes on Wednesdays!!

---
A Machine Minute

General Maintenance and proper technique are critical for optimum performance of your sewing machine and project outcome.

The Heat is ON!

Not just the temperature outside but the bulbs in your Machine. If you have an older sewing machine chances are you have an incandescent bulb lighting your way. These bulbs expel a good bit of heat. Many bulbs now have LED replacement options that produce more light, use less energy and run much cooler than the original equipment. Something to consider when its time to replace your bulb, or even before!


---
Quilters of all skill levels can find encouragement, inspiration and creativity at Sweet Stitches Quilt Shop. Located in Chesterton, Indiana just a few miles from the natural beauty of the Indiana Dunes National Lakeshore, Sweet Stitches Quilt Shop is your destination for fabrics, notions and all things quilting. We carry a wide variety of brights, batiks and reproduction fabrics as well as notions, patterns, books and Elna sewing machines. Our large classroom offers students everything they need to learn and grow their quilting talents. From fabric selection to project advice to training on your new machine, our friendly, knowledgeable staff is ready to assist. Stop by the store or click the "Shop Online" link to view our wide variety of products ready to ship direct to your door.
1585 South Calumet Road Chesterton, IN 46304
219.250.5942
www.sweetstitchesquiltshop.com

Follow Us on Facebook