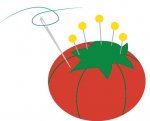 May 4 2020 - Chesterton, IN


Recently, Governor Holcomb and the State of Indiana have established a phased sequence of steps to reopen businesses as the shelter in place requirements are eased. You can link to the State information by clicking here. The next business milestone is dated May 4. In anticipation of this eventuality, we have given much thought to how we would handle this circumstance. Between the two of us, we have discussed our responsibilities as a member of the business community as well as our concern for our employees, our family our customers and friends. While there are many thoughts on this topic, in the end, each business, each customer, each individual must make their own personal decisions.
Based on our reflection, we have decided to open our business as of May 4, thus permitting customers to enter the store in order to provide products and services in full compliance with the state's Phase 2 requirements. To this end, we have established a protocol that we will follow, at least for the time being, as we learn and experience what our new normal will be. As we move forward, we may adapt our protocols based on the developing circumstance.
Staffing – for the time being, Joan and Rob will staff the store. Additional team members will only return once we have a good sense of where this circumstance takes us.
Curbside – Sweet Stitches will continue to provide and encourage curbside pick-up. Your order, be it placed online, by phone or email will be processed by the next business day and brought to your car. We ask that you pre-pay curbside orders to minimize the number of times we must exit the store. Now that we will have customers inside the shop, please call when you arrive for curbside pickup. We are committed to curbside to support those customers that may not feel comfortable entering the shop.
Social Distance – The idea of maintaining distance is key to minimizing viral spread. To this end, Sweet Stitches will place a limit of 6 customers in the shop at any one time. It may be the case that you are asked to wait prior to entering the store. We appreciate your understanding as we do our best to comply with the State's guidelines. With this policy, we must also ask that only shoppers enter the store. Chauffeurs, tag-a-longs, chaperones will need to wait this one out. We will support and expect that customers remain at least 6 feet (about 2 arms' length) from other persons and staff.
Masks – While we will limit the number of persons in the store to ensure sufficient space, we will encourage the use of masks that provide an additional measure of safety for all.
Entry – We will have hand sanitizer available just inside the door for your use upon entry. While we know touching fabric and products is a big part of the buying experience, we will ask for your mindfulness as you shop to minimize contact and to please be certain your hand sanitizer is fully dry prior to touching any fabric. For those that would prefer, staff will be happy to pull fabric bolts and products.
Classes – At this time, Sweet Stitches will not conduct nor schedule classes be they one on one or group. During this time, our classroom will exclusively be for staff use.
Let's be Smart – If your work or family situation puts you at high risk, if you do not feel well, if you fall into any high risk category, we will encourage you to shop online while utilizing our curbside service and to not enter our store at this time. If we all work together and care for one another, not only where Sweet Stitches is concerned but across the board, we can get through this while minimizing infection rates and allowing businesses to reasonably open and get people back to work.
We will update you as things move forward.
With Kind Regards,
Rob and Joan Crookston
Sweet Stitches Quilt Shop
1585 South Calumet Rd
Chesterton, IN 46304
M - Th 10:00 - 5:00
Fr, S 10:00 - 4:00